Bio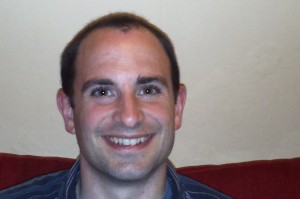 Hi! I'm Neil Hocking, a freelance writer from Torquay, England.
I was born in Penzance, the most south-westerly town in the UK, in the wild and beautiful county of Cornwall. I loved writing stories at school and came out of Mount's Bay comprehensive with A grades in both English Language and Literature. I then vacillated between writing and science as I tried to find my place in the world.
Writing has always been a big part of my life. I don't think a day goes by without me picking up a pen. It has always fascinated me how minor changes in the words and phrases we use has a significant impact on the meaning we communicate.
Contrary to most people's experience, the first piece of writing I tried to sell (an article for the magazine 'Prediction') was accepted...only to be rejected later after the editor was replaced before the next issue went to print.
My second article (for 'Cornwall Today') was also accepted...yet failed to appear in the magazine; I still don't know why.
Since those early days I have seen my work published in a number of magazines and dozens of websites. I've written on all sorts of subjects, from security gates and New Zealand immigration laws to health supplements and corporate drumming.
I am currently teaming up with local graphic designers to provide end-to-end marketing solutions for local businesses in the Torquay and Torbay area.
Academic
At GCSE level I obtained A grades for both English Language and English Literature. I then went on to receive a BTEC National Diploma in Media Studies.
I graduated from the Open University in 2010 with a Bsc (Hons) in Psychology (2:1).
Between 1996 and 1998, I studied Journalism,Film and Broadcasting at Cardiff University